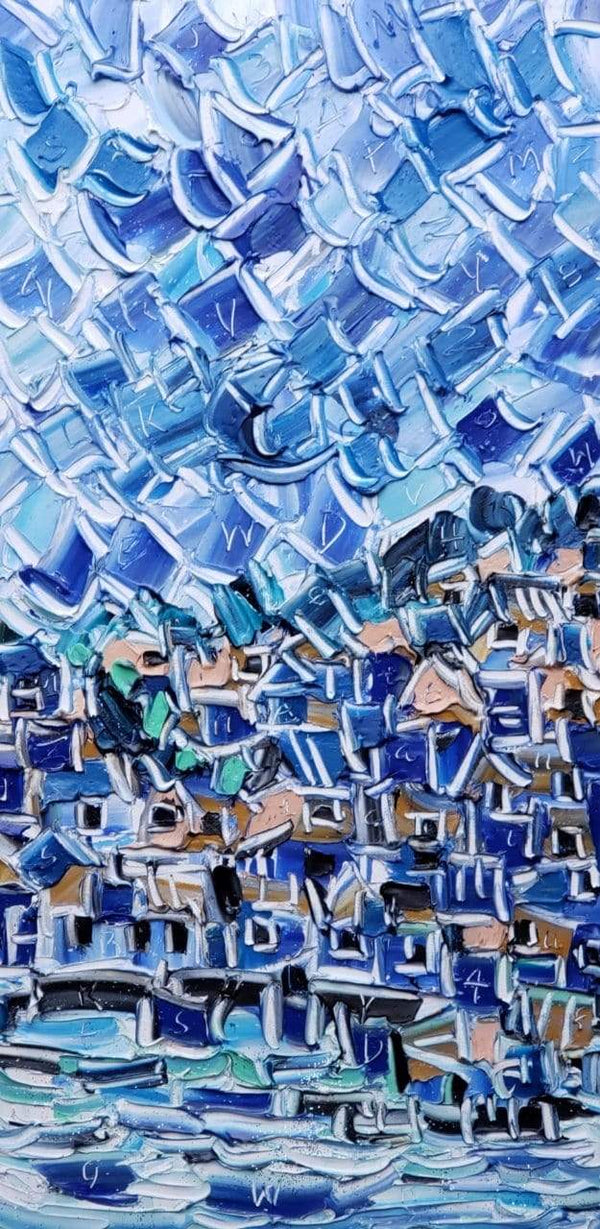 COIN COMMUNITY ▪︎10X20X2 ▪︎OILS ▪︎TEXTURED
Inspired from travel and places I have been. The colorful houses on the hills bring the feeling of a dream that sets a mood of curiosity. The painting is an invitation for the eyes to tour from one house to the other. 
Inscribed on the face of this painting are the private keys to unlock the associated Bitcoin value. When purchase 25% of the painting price is added to the cold storage wallet. A bitcoin or crypto account is NOT required to collect this painting. This painting has a function of a storage of value.
One of a kind art with a unique style. Textured oils painted on a gallery wrap canvas with sides painted and gloss protective varnish.   
Ready to hang.
Free shipping.
Contact me for information on similar Limited Edition Canvas prints. art@mcmillangallery.com
Not your colors or the right size? Commissions are available.