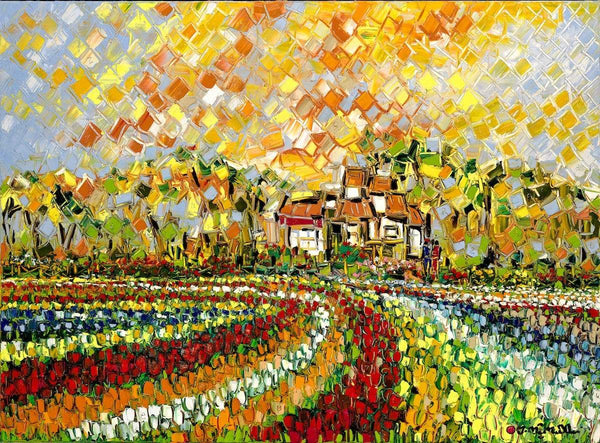 COIN GARDEN ▪︎30X40X2 ▪︎OILS ▪︎TEXTURED
Behind the beauty and color of this rich garden lives a fortune. The garden of wealth!  

Inscribed on the face of this painting are the private keys to unlock the associated Bitcoin value. When purchase 25% of the painting price is added to the cold storage wallet. A bitcoin or crypto account is NOT required to collect this painting. This painting has a function of a storage of value.
One of a kind art with a unique style. Textured oils painted on a gallery wrap canvas with sides painted and gloss protective varnish.   
Ready to hang.
Free shipping.
Contact me for information on similar Limited Edition Canvas prints. art@mcmillangallery.com
Not your colors or the right size? Commissions are available.