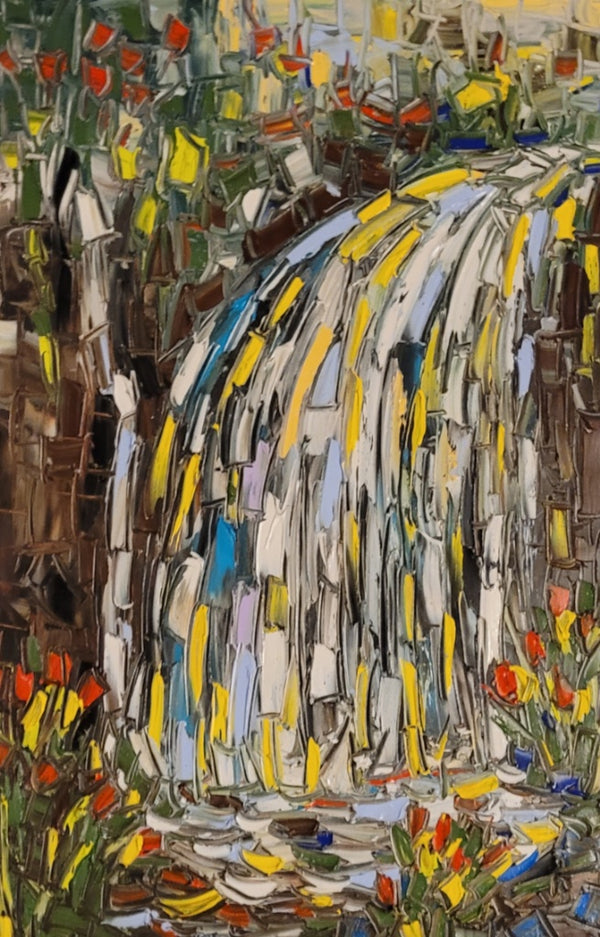 PINSTRIPES FALLS ▪︎24X36X2 ▪OILS ▪︎TEXTURED
Water has both power and beauty. This painting captures the grace of water as it cascades down, and you can imagine the sound as the water pounds down the cliff.
One of a kind art with a unique style. Textured oils painted on a gallery wrap canvas with sides painted and gloss protective varnish.   
Ready to hang.
Free shipping.
Not your colors or the right size? Commissions are available.