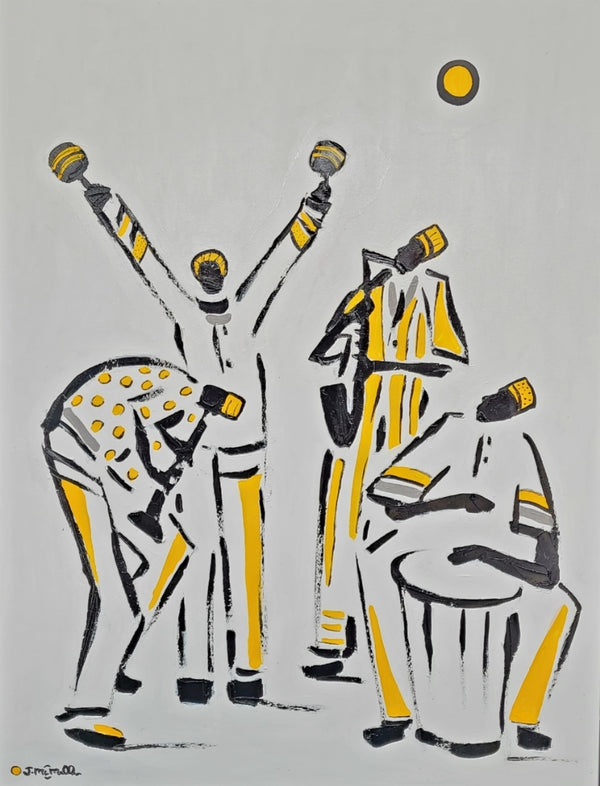 JOYFUL TONE ▪︎30X40X1.5 ▪︎OILS ▪︎TEXTURED
As I painted this, I was seeking to capture the mood of an outstanding band blending the sounds of funk, jazz and blues. The sounds of music encircle and echo in the air as each musician rock to the beats.

One of a kind art with a unique style. Textured oils painted thick on a gallery wrap canvas with sides painted and gloss protective varnish.
Artist signed.   
Ready to hang.
Free shipping.