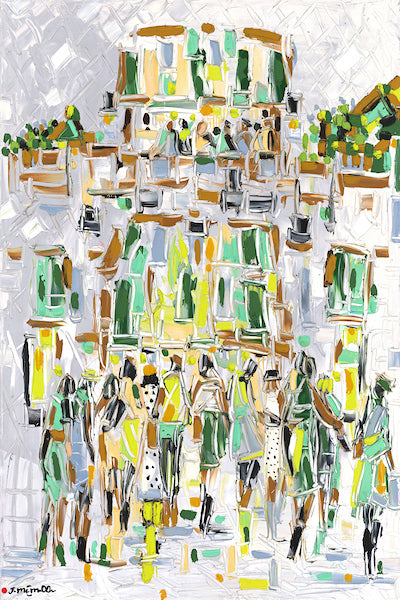 STRIDES ▪24X36X4 ▪OILS ▪︎TEXTURED
The colorful nature of this painting will provoke your imagination of the energy in the air. The scene will give the viewer a taste of creativity from the artist and reality of the settings. 

One of a kind art with a unique style. Textured oils painted on a gallery wrap canvas with sides painted and gloss protective varnish.   
Ready to hang.
Free shipping.