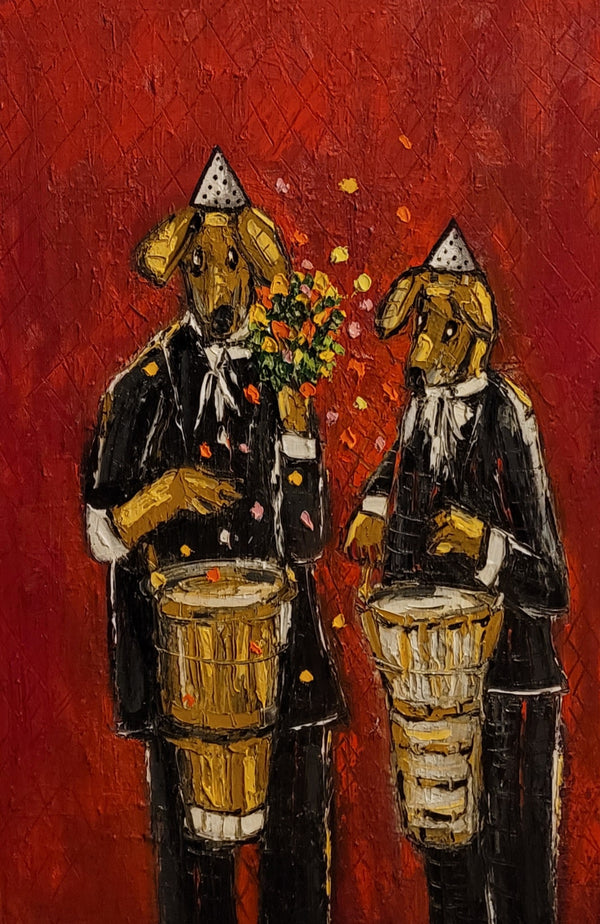 DOG PLAY ▪OILS ▪24X36X1.5 ▪TEXTURED
Inspired by surreal moments of united dogs in action playing your favorite tune. The groove and rhythm motivate and inspires each stroke on the canvas. 
One of a kind art with a unique style. Textured oils painted on a gallery wrap canvas with sides painted and gloss protective varnish.   
Ready to hang.
Free shipping.