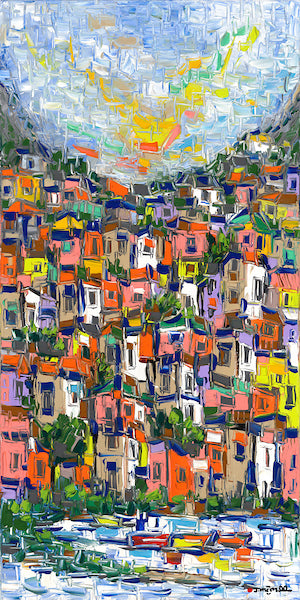 VALLEY COAST ▪︎24X48X2 ▪︎OILS ▪︎TEXTURED
Inspired of life on coastal village with small houses on the hills in Italy. This scene is a bird's eye view over looking the valley coast with rays of colors painted in the sky.  

One of a kind art with a unique style. Textured oils painted on a gallery wrap canvas with sides painted and gloss protective varnish.   
Ready to hang.
Free shipping.