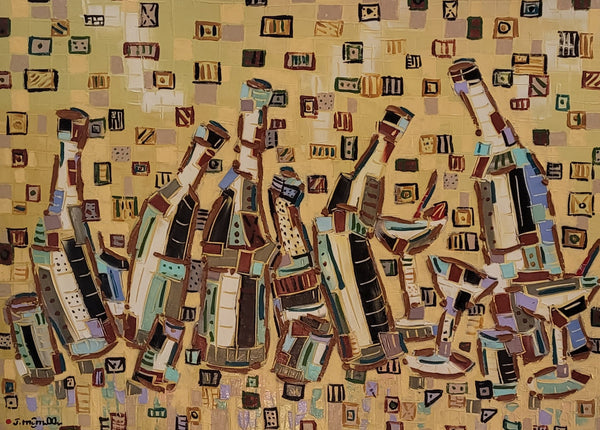 ART BOTTLES ▪︎30X40X2 ▪︎OILS ▪︎TEXTURED
In a joyful time and celebration bottles in a surreal mood to give an illusion to stir.

One of a kind art with a unique style. Textured oils painted on a gallery wrap canvas with sides painted and gloss protective varnish.   
Ready to hang.
Free shipping.