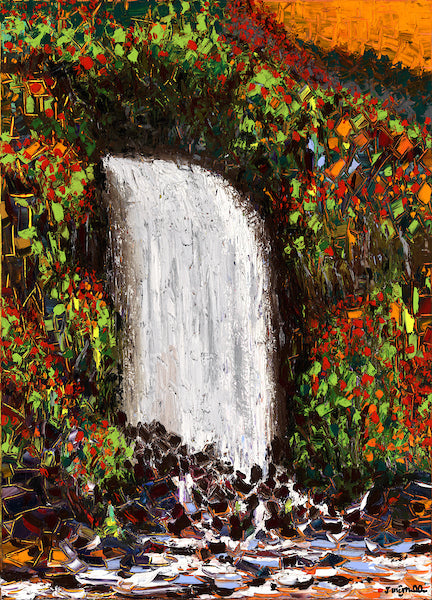 THUNDER FALLS ▪30X40X2 ▪OILS ▪TEXTURED
Thunder falls creates a roar in the forest air. Flowers cascade from vines down the cliff and as the water gives way to new life.
One of a kind art with a unique style. Textured oils painted thick on a gallery wrap canvas with sides painted and gloss protective varnish.   
Ready to hang.
Free shipping.