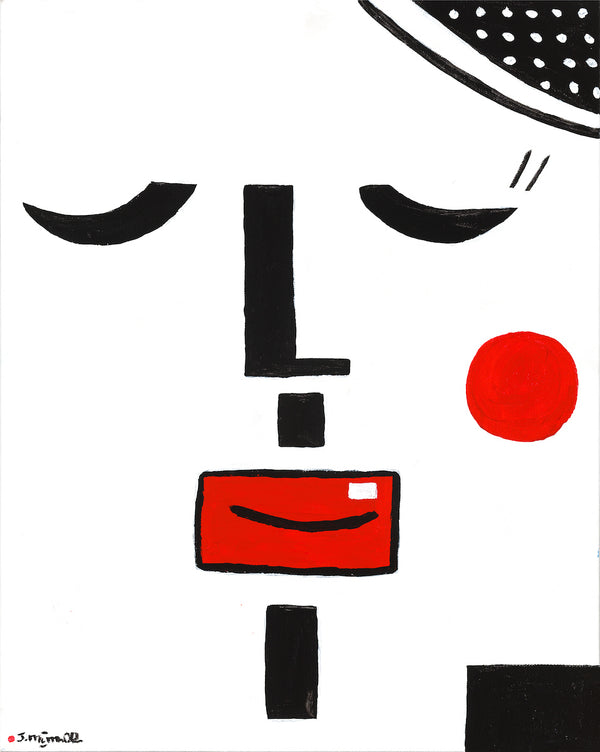 THREE FACES ▪16X20X1.5 ▪ACRYLIC
This is an abstract of the faces of identity of three faces in one. It's simplicity and inspiration is to sharing a subject of multiple expressions and make the viewer smile.
One of a kind art with a unique style. Acrylic painted on a gallery wrap canvas with sides painted and gloss protective varnish.   
Ready to hang.
Free shipping.