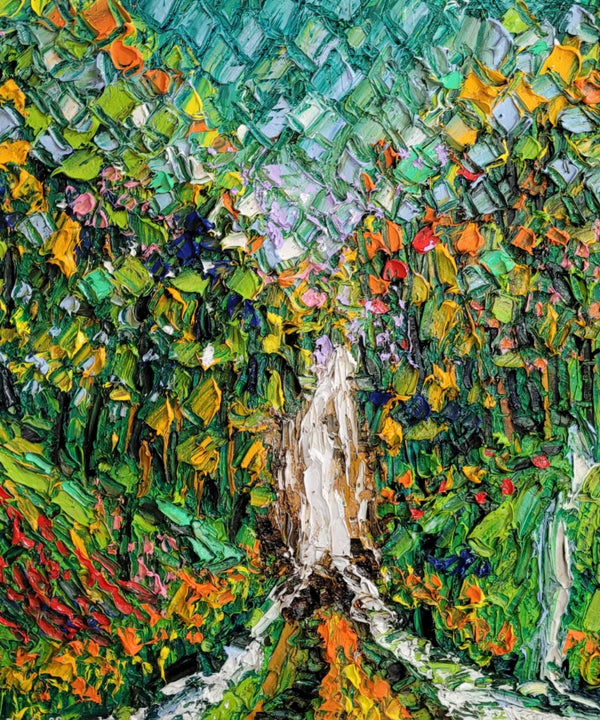 DIAMOND FALLS ▪︎18X24X2 ▪︎OILS ▪︎TEXTURED
In a colorful forest you will find nature at its best illuminating every element. The lush flora will mesmerize your eyes and will tap in your emotional spirit.
One of a kind art with a unique style. Textured oils painted on a gallery wrap canvas with sides painted and gloss protective varnish.   
Ready to hang.
Free shipping.