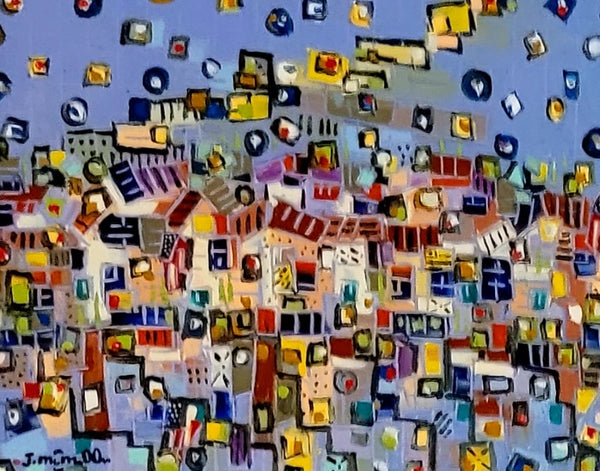 HOTEL RESORTS ▪︎18X24X1.5 ▪︎OILS ▪︎TEXTURED
This is an imagery of quilt style of art of buildings with a unique creative twist and hand painted  to form an illusion of a kaleidoscope. 
One of a kind art with a unique style. Textured oils painted thick on a gallery wrap canvas with sides painted and gloss protective varnish.   
Artist signed.
Ready to hang.
Free shipping.