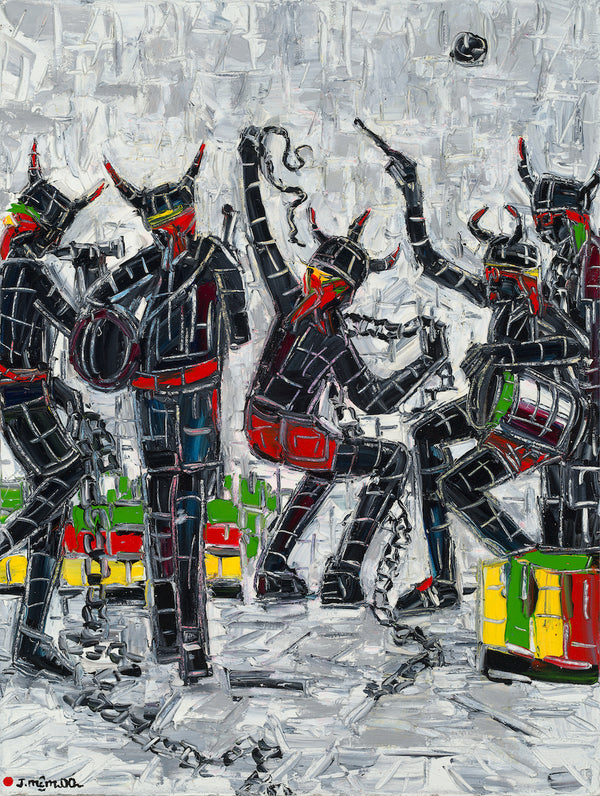 BLACK JAB ▪︎18X24X2 ▪︎OILS ▪︎TEXTURED
This painting is a winner of the UNESCO Grenada, 'proud of my heritage' picture competition and will be on the 2023 calendars.
This 

Jab Jab painting which is a very powerful representation of our dark history as descendants of our African forefathers. It tells a tale of the brutality of the slavery and the horrors endured on sugar cane plantations and the fears associated with the gruesome experiences.

One of a kind art with a unique style. Textured oils painted on a gallery wrap canvas with sides painted and gloss protective varnish.   
Artist signed.
Ready to hang.
Free shipping.
Prints available.