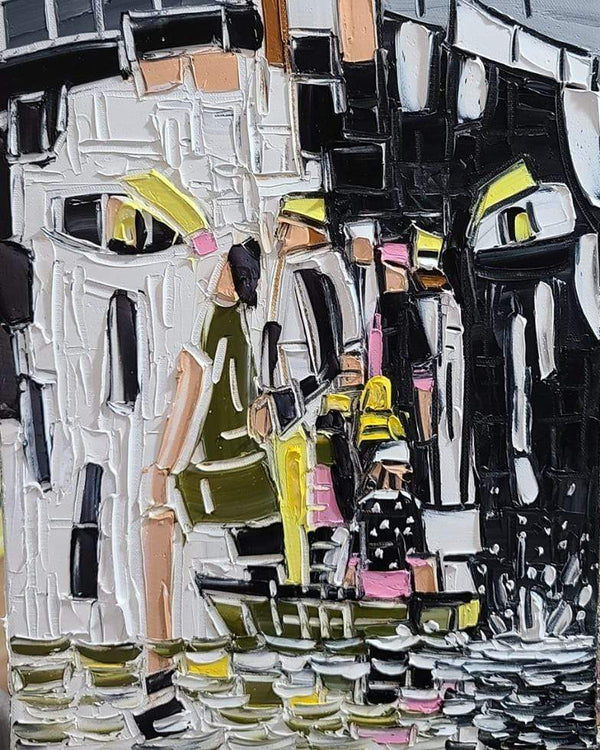 SOCIETY OVERLOAD ▪12X16X2 ▪OILS ▪TEXTURED
This is an abstract scene inspired by the nationwide protest for justice, the political tension in the pandemic. This painting has a hidden message.
One of a kind art with a unique style. Textured oils painted on a gallery wrap canvas with sides painted and gloss protective varnish.   
Ready to hang.
Free shipping.