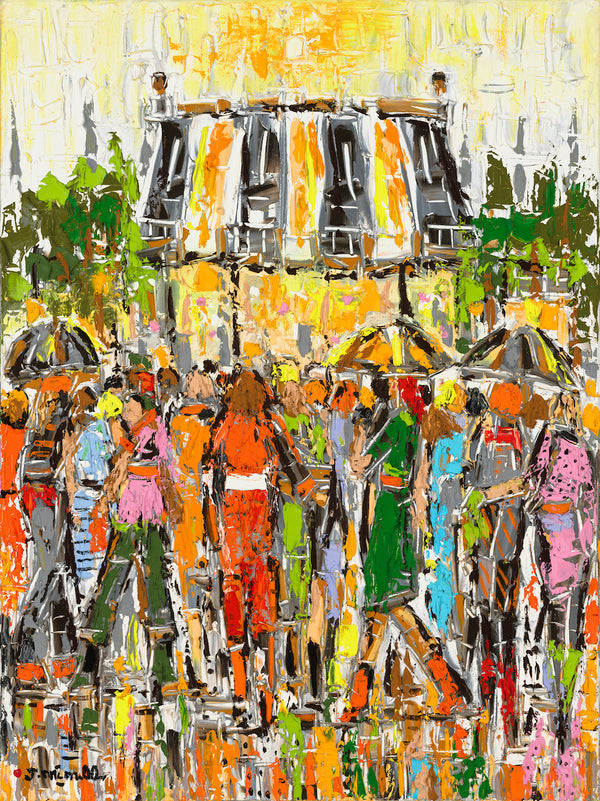 PROMENADE ▪18X24X1.5 ▪OILS ▪TEXTURED
This colorful piece is like a kaleidoscope that brings attention to the viewer. The women with umbrellas in the drizzling rain brings illusions to your eyes. Its reigning!

One of a kind art with a unique style. Textured oils painted on a gallery wrap canvas with sides painted and gloss protective varnish.   
Ready to hang.
Free shipping.