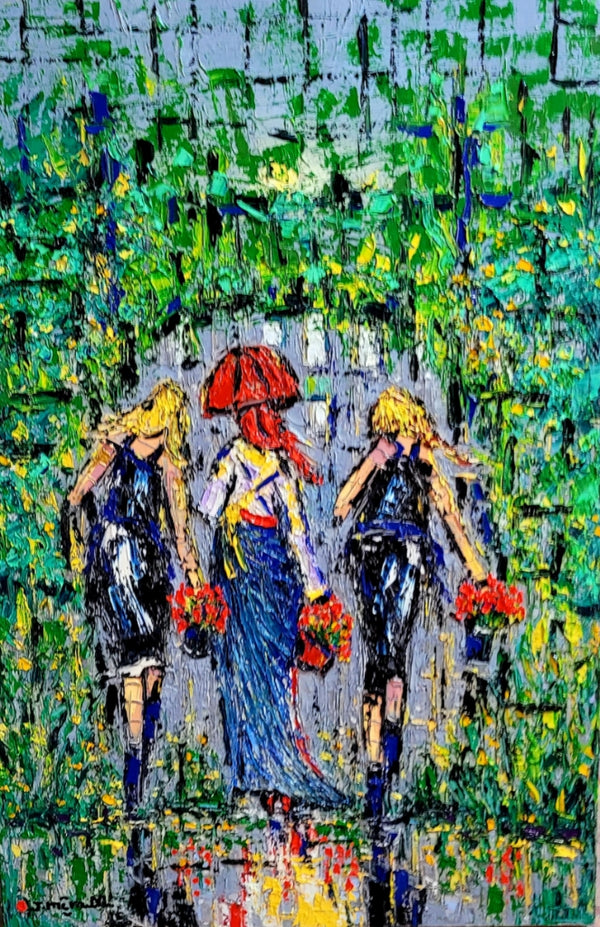 THE ESCORTS ▪24X36X1.5 ▪OILS ▪︎TEXTURED
The expression of body language cannot hide. Love, affection, friendship, hugs and sharing as the soft voices echoes in your head. This scene is about love and harmony.
One of a kind art with a unique style. Textured oils painted on a gallery wrap canvas with sides painted and gloss protective varnish.   
Artist signed.
Ready to hang.
Free shipping.