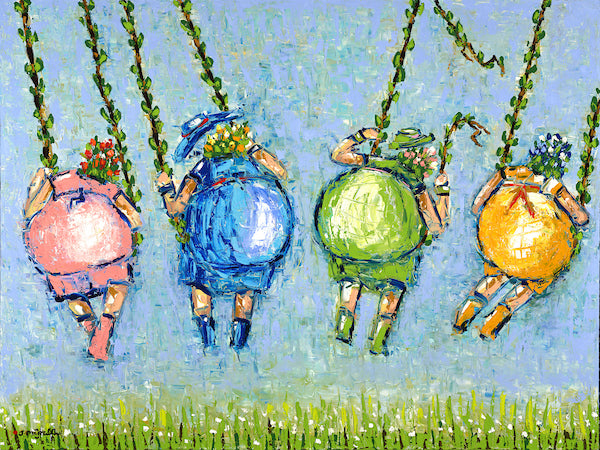 FLOWER POTS ▪36X48X2 ▪OILS ▪TEXTURED
This is created from my subconscious mind, a juxtaposition of images and fantasies. It is like a dream! The motivation to do surrealism art is to show how diverse my creativity can be to tease the viewer.
One of a kind art with a unique style. Textured oils painted thick on a gallery wrap canvas with sides painted and gloss protective varnish.   
Artist signed.
Ready to hang.
Free shipping.