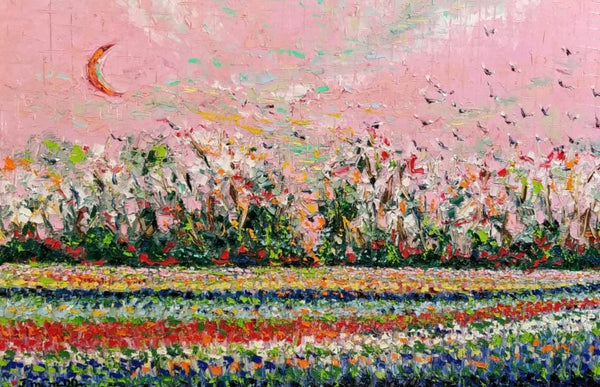 SKY GARDEN ▪24X36X2 ▪OILS ▪TEXTURED
In this vibrant landscape your eyes take a tour across the fields finding peace, harmony and the beauty of life in this garden.

One of a kind art with a unique style. Textured oils painted on a gallery wrap canvas with sides painted and gloss protective varnish.   
Ready to hang.
Free shipping.
Contact me for information on similar Limited Edition Canvas prints. art@mcmillangallery.com
Not your colors or the right size? Commissions are available.
Ask about the Optional Bitcoin Cold Wallet attached at the back of the painting.